Please click below to visit us at our new site
Congratulations Jocelyn Barnes, Miss UNA 2016!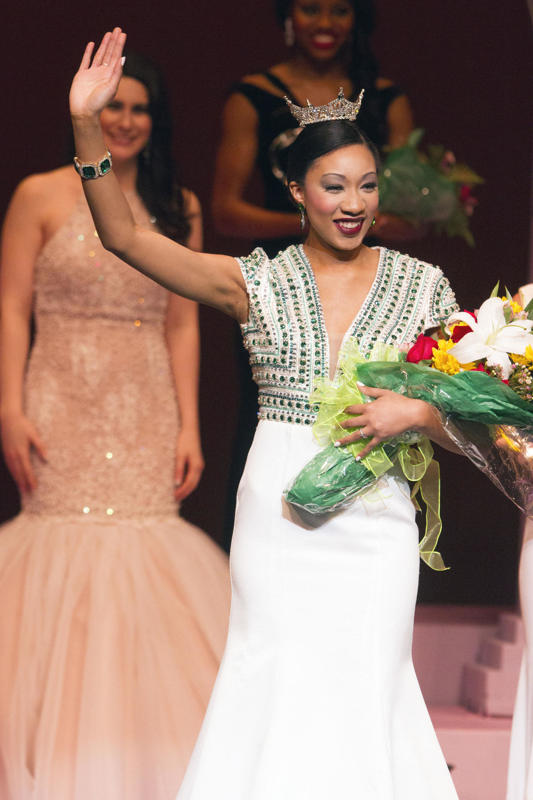 Jocelyn Barnes was crowned as the 42nd Miss UNA. Taking place on Miss UNA's Super Star Stage, 18 young women contended for the title of Miss UNA 2016 in 5 stages of competition including interview, on-stage question, lifestyle and fitness, talent, and evening wear. Special entertainment included the Miss UNA Orchestra under the direction of Dr. Lloyd Jones, Miss UNA Rachel Wammack, radio personality Fletch Brown, and the 2016 contestants.
1st Runner Up: Victoria Roose
2nd Runner Up: Mary Katherine Holloway
3rd Runner Up: Harper Canaday
Talent Winner: Candice Short & Margo King
Swimsuit Winner: Whitney Rivers
Miss Congeniality: Jovonne Baker
Outstanding Service: Whitney Brown
People's Choice: Candice Short
Jocelyn Barnes

will represent the University of North Alabama this year at the Miss Alabama Pageant

in June. She will be one of fifty young women from acros

s the state that compete for the chance to wear t

he Miss Alabama crown. Each year, Wednesday, Thursday, and Friday Nights, are reserved for the preliminary stages of competition.

The contestants are divided into three groups, and all perform different stages in the competition each night. The 10 contestants with the highest scores after the preliminary nights will compete in the finals on Saturday night where Miss Alabama will be crowned. For tickets and more information about the Miss Alabama Pageant, go to www.missalabama.com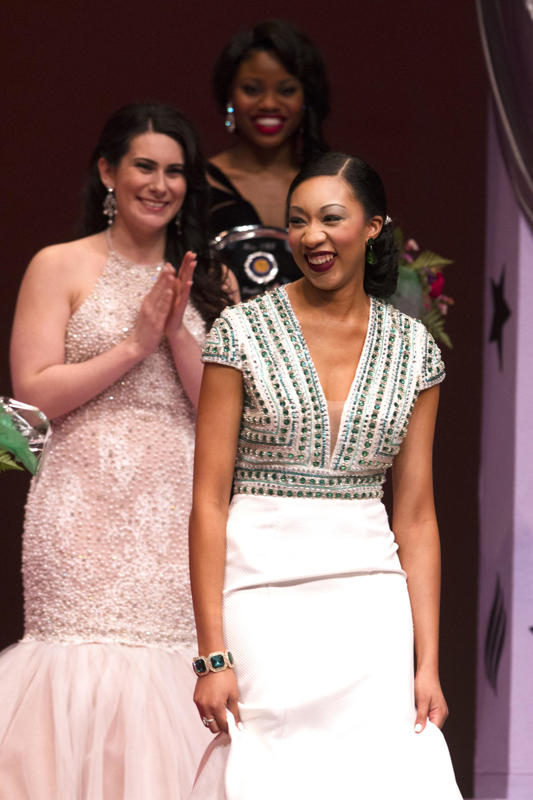 Of course none of this would be possible without generous sponsorship from the community. The Miss UNA Pageant is thankful for Creative Jewelers for providing Production Finances title Sponsorship and the beloved, Miss UNA Ring. Butler Studio provides the official Miss UNA Head Shots, and Miss UNA's pictures with Leo and Una used for various university publications. And Miss UNA is especially thankful to ME SPA for providing extensive pampering throughout her reign. All our sponsors are especially important to the pageant and include: Burch and Hatfield, Kaleidoscope Florist, Rosie's Cantina, Proms N' Promises, Steve Flowers, Courthouse Racquet Club, Salon MOD, NO'ALA, Tan City, Goodman's Sports, Linda Young Music Studio, All-Starz Dance Academy, Follett University Bookstore, and Alabama Music.
---
Whitney Brown Victoria Roose Haley Gilbertson Lauren Blue
Candice Short Mary K. Holloway Christa Brown Whitney Rivers
Jovonné Baker Sarah Myrick Alyssa Baldwin Tia Nall
Jocelyn Barnes Hope Plowman Chloe Blanton Harper Brooke Canaday
Alexandria Beckman Margo King
---